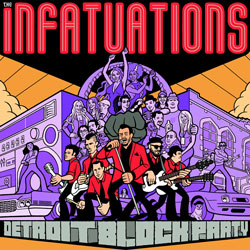 What: Detroit Block Party on The Boulevard
Dual Album Release
Featuring:
The Infatuations Release Detroit Block Party
Ty Stone Release The Boulevard
When: May 10, 2014 – 6 p.m.
VIP Reception at 5:00 PM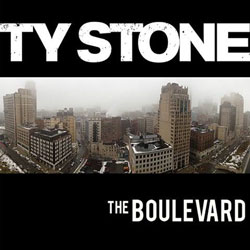 Where: Saint Andrews Hall – 431 E. Congress – Detroit
All Ages
With: Special Guests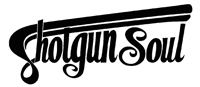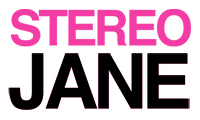 Tickets:

Press Release:
DETROIT BLOCK PARTY!
NEW RELEASE FROM THE INFATUATIONS IS A SOUNDTRACK TO CELEBRATION
Celebrating the release of their new album, DETROIT BLOCK PARTY, The Infatuations will co-headline an all-ages show at Saint Andrews Hall on Saturday, May 10th at 6pm. The event, DETROIT BLOCK PARTY ON THE BOULEVARD, is a dual release party with Ty Stone, whose new album, On the Boulevard, is also being celebrated. The evening will also feature performances by Stereo Jane and Shotgun Soul.
Known for their electrifying live shows, The Infatuations have been delivering a celebration of high energy rock n' soul to audiences of all ages since 2009. Having shared the stage with a variety of popular artists including George Clinton and P-Funk All Stars, Willy Moon and Michael Bolton – the 6 piece outfit have proven time and time again, that they can pack a dance floor & ignite a party anywhere and with any crowd.
Their musical appeal crosses several genres, which is evident from the list of 2014 Detroit Music Awards—they're leading in nominations with 14, in categories that include rock, blues, pop, soul and funk.
After a couple of EPs, music videos and singles under its belt, the band has been working towards this moment since its inception.  With the release of their new album Detroit Block Party, The Infatuations are now ready to reach that next level. Bringing influences of Motown Soul, Funk, Rock and even a splash of disco, these talented musicians do it all, do it well, and they do it with conviction.
Recorded at Rustbelt Studios and Acid Groove Studios, DETROIT BLOCK PARTY was produced by the songwriting/producer duo DraLo—the collaborative teaming up of the band's founding members Christian Draheim and Marco Lowe and Robert Myers. Draheim is also one of the band's 3 guitar players and Myer's is the band's drummer.
Just like the band's live performances, the album is diverse and fun, soulful and gritty. But their songwriting also provides that rich storytelling in the tradition of a Curtis Mayfield or Marvin Gaye.  It get's you on your feet like Rare Earth, hits you like The MC5 and grooves you like P-Funk. "Good Times!" says Draheim of the album. "We would love Detroit Block Party to become the summer soundtrack for all of your party needs – bump it in your ride, at a backyard barbeque, in the park or out on Belle Isle!"
"You want to know how Detroit actually parties…watch The Infatuations," says Gnyp, from 93.9 FM The River. "The Infatuations are a must see band live that really could be a national act playing festival stages to crowds of ten or fifteen thousand people."
Their album's release party, DETROIT BLOCK PARTY ON THE BOULEVARD, is being hosted as a "mini-music festival" with various band members making special appearances in other bands' sets throughout the evening. This will be the first of an annual showcase held each May and hosted by The Infatuations. The aim to spotlight Detroit's rising local talent.
For more information on the release party, visit http://www.theinfatuations.com/dbp
Tickets for DETROIT BLOCK PARTY ON THE BOULEVARD are $10, and can be purchased through livenation.com.
###
Media can contact Matt Lee for more information at mleibow412@aol.com, or call (248) 931-2443.
MGMT Contact: Janel Stone | 7 Stone Management | management@theinfatuations.com
Presented by: